Lockdown:
In April I am asked by Michael Kennedy whether I'd be interested in minding a friend of his hotel up in the Peak District that had been forced to close for a few months due to Covid 19. I thought 'why not?'. Isolation away from the rest of the world seemed great! I talk to Theresa. Problem. She doesn't want to go. Theresa is more outgoing than me. She didn't like the idea. I call Michael. ''Yep put us down Michael. Theresa didn't want to go but its sorted now.'
''Oh what happened?''
''I asked her what did she think we should do, we got down to it and talked about it for 20 mins and then we decided I was right.''
''So that's settled.''

''Dick Halloran will meet you up there on Tuesday to show you around and give you the keys''
''No problem.''
Tuesday.

Myself and Theresa take young Aidan up in the car along the long winding mountain roads to the hotel. Theresa is holding a map.

''What's the name of the hotel Roy?''
''Oh I dunno. The Overlook or something''.
''Oh sounds lovely''.

Positivity from Theresa. Just what I needed to hear. Thank God for her.
We arrive and are greeted by Halloran. ''Welcome to the Overlook Roy! Theresa why don't you and the boy have a look around our hedge maze for a few mins I've got to talk to Roy in my office for a few moments. Don't worry. Purely business stuff. ''
''Wow a hedge maze! Doesn't that sound wonderful Aidan!?''
Off they go.
Halloran brings me into his office. ''Coffee Roy?''
''Sure why not'.
''Nice drive up here isn't it?''
''Sure is!''
''I will show you around the hotel in a few mins but first I need to discuss something with you. Did Michael mention it?''
''No''
Halloran lets out a wry smile and small half hearted chuckle.
''Ok Roy. Now this will come as a bit of a surprise to you but this hotel was built on the site of an ancient Indian burial ground. We had a caretaker here donkeys years ago and the isolation got to him and unfortunately he ended up butchering his entire family.''
''Right. I can see why Michael didn't want to tell me''.
''I thought it was important to be up front with you about this. I'm sure you can appreciate its a delicate matter.''
''I sure can''.
''I suppose I just want to know if you will be ok with the isolation? It can get pretty lonely up here.''
''Don't worry Mr. Halloran. We'll be just fine. I happen to love isolation.''
''Great! Well let me show you around!''
Thursday.
Aidan takes his tricycle around the corridors. I'm in the lobby writing up my list of enemies on my typewriter. It's a long list and I need silence to concentrate. I am hoping to release my 3rd autobiography 'Keane-Best of Enemies' in October. Theresa pops in with some juice but messes up my concentration. I tell her where to go.

Friday.
Aidan tells Theresa he has seen some twins near room 237. She wants me to investigate. 'The Nevilles?' I thought.
No. They aren't twins. Couldn't be them.
I tell Theresa there was nothing there.
Saturday.
I have to tidy up the bar area in the Gold Room. Problem. There's no drink. I'd sell my soul for a cold beer. What'll it be Mr.Keane? Was I hallucinating people that weren't there? No. Bourbon is ordered and down she goes. Lloyd even gives it to me on the house. The party is in full swing now until some bluffer of a waiter spills drinks all over me. He comes to the bathroom to clean me up.
''What's your name'' I casually ask
''Grady sir. Delbert Grady''.
''Grady? Mr. Grady, haven't I seen you somewhere before?
''I don't believe so Sir''
''Mr. Grady, weren't you once the caretaker here?''

''I recognise you. I saw your picture in the newspapers. You're that caretaker who chopped his wife and daughters up into little bits''
''I don't believe so Sir.''
''You are. I saw your picture. You're Delbert Grady. Listen I don't blame you.''
''I'm sorry to differ with you Roy. You are the caretaker. You've always been the caretaker. I should know because I've always been here.''

''Do you know Mr. Keane, that Alfe Inge Haaland is attempting to bring an outside party into this situation? Did you know that?''
''No''
''He is Mr. Keane. ''
''Who?''
''David Wetherall''
''Mr. Haaland is a very willful boy if I may be so bold Sir. Perhaps you should correct him?''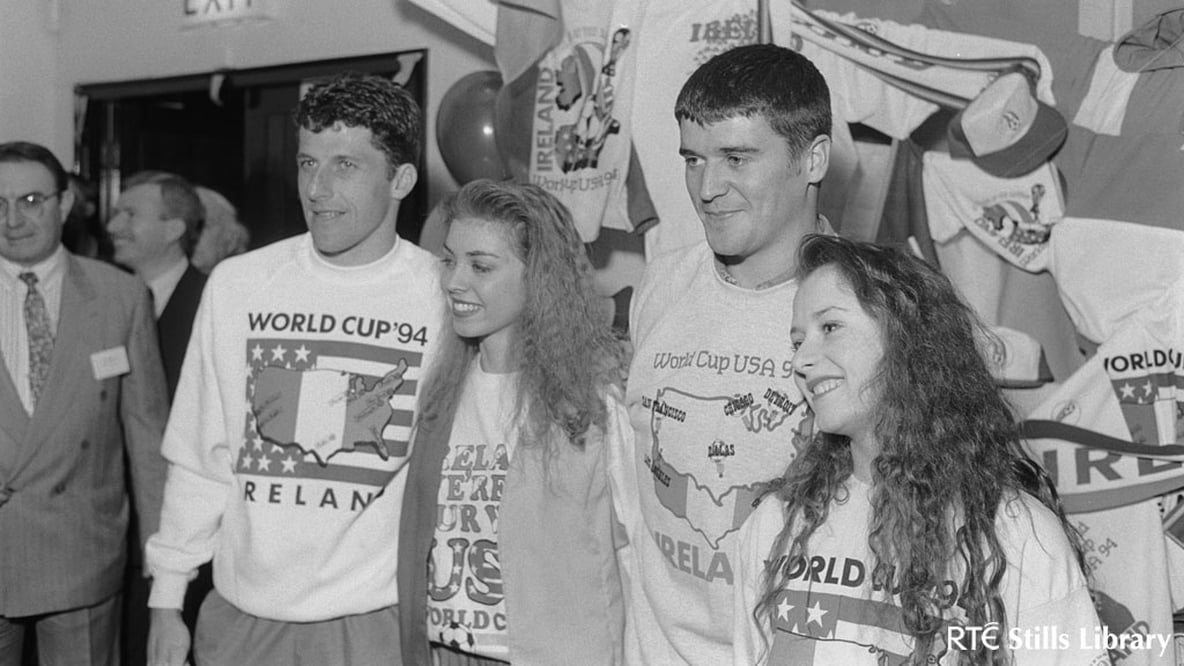 Overlook Hotel
'Gold Room'

1921
All bluffers and no world cup makes Roy an angry boy